by Mathew Broughton, Grace Dillon, Zara Briggs from ExchangeWire on 20th Jan 2022
The IPA Bellwether Report Q4 2021, published today (20th January 2022), has revealed that total UK marketing budgets have increased for a third successive quarter. Despite total market growth slowing in Q3 2021 due to the emergence of the Omicron variant, 6.1% of companies raised their total marketing budgets at the end of 2021.
CvE's Aidan Mark comments on this report alongside other industry experts. Read full article here.
If there was a marketing effectiveness 'crisis', it's now over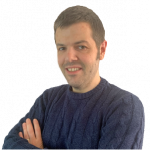 Marketing budgets are up, but business confidence is down. Why is this? The pandemic has impacted the lives of virtually everyone on the planet, resulting in changing patterns of consumption and behaviour. Then there are also the secondary effects of the pandemic – supply chains have been shocked, many industries face worker shortages, and people across the globe are slowly establishing their own version of the new normal. Inflation is eroding purchasing power for businesses and consumers alike, but marketers appear more confident that marketing will continue to deliver a tangible return on investment across 2022.
Marketing is there to help influence behaviour and consumption, so it makes sense for brands to invest at scale in these moments of transition to establish new habits and behaviours. We are seeing increased evidence that businesses are deploying marketing budgets with greater commercial impact, especially in digital, which is of course the medium that consumers have increasingly turned to in the face of a global pandemic.
If 2020 marked the year where consumers most heavily switched to digital, 2022 might be the year where strategy and marketing budgets reach a new level of maturity. If there was a marketing effectiveness 'crisis', it's now over. The industry has been telling marketers their ability to sell using ads is in decline, but as well as not being particularly helpful, it's simply not true.
Aidan Mark, Global Director, Performance Strategy at CvE